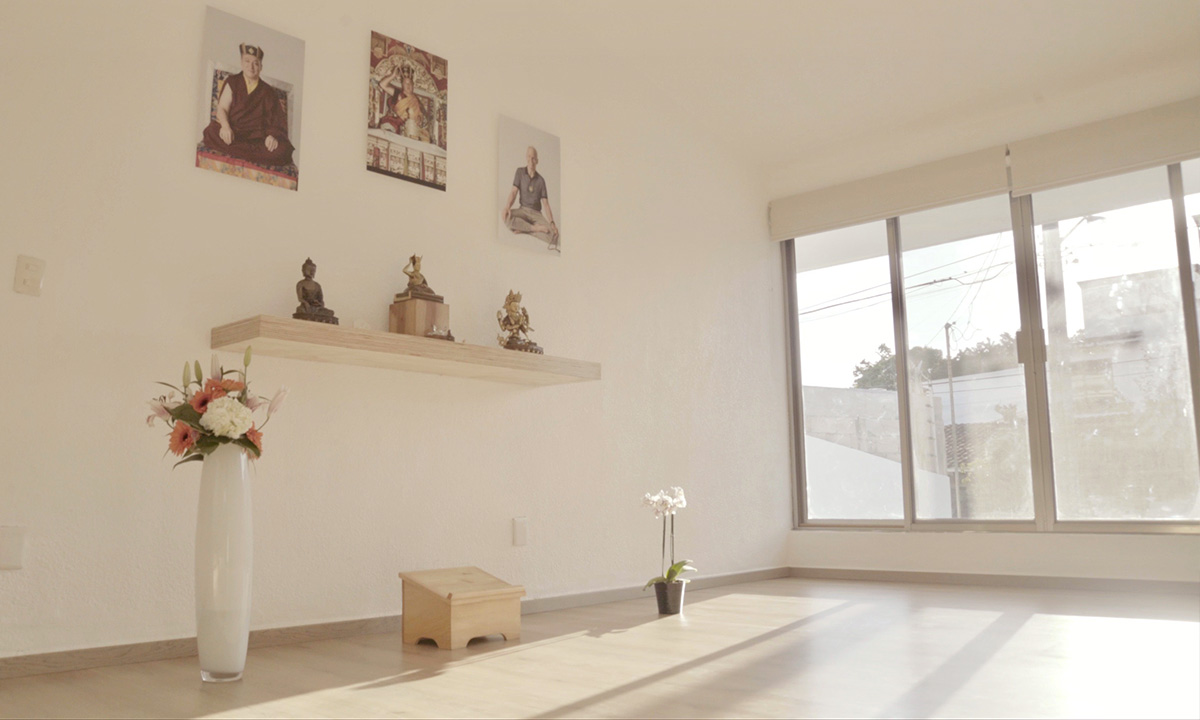 The purchase of the Cancun DW Buddhist Center
The wish to have a DWB Center in Mexico City has been there for many years. We spoke about it since the mid-00s. As in many other capitals around the world, the real estate prices have gone up, we estimate a property in a good and safe area in Mexico City will be around one million euros.
In 2019 we organized the first international course with Lama Ole Nydahl, in a Diamond Way style, in Cancun. We had already organized the first two Americas Courses in 2014 and 2015. These milestones helped us to consolidate the Cancun DWB Center, and in 2016 we found an excellent house that represented our style and fitted our needs.
Our activity and growth flourished after the Mahamudra Course with Lama Ole in 2019. More than six hundred friends from around the world came, and then it was very natural and obvious that the sangha was ready to make the big jump. Together, as a national sangha, we decided to ask the Lama to buy the Cancun DWB center as the first step to consolidating our strength and confidence.
After the course, Lama Ole visited Cancun DWB Center. He loved it and gave his blessing to buy the house. He added: "This is where you come together. You get to know each other and then for the representative things, you go to the capital. Build on this, it is family, it is friends, it is good, it is perfect everywhere. If we want to make something of lasting importance, we can get together, we can do things, and we can inspire people. This is what we can build here."
After the visit of Lama Ole to the Cancun DWB Center, he decide to give all the surplus from the course to buy it and he wrote: "This is definitely the best place I've seen in Mexico, and I'm very glad our friends are putting their motivation and capacity behind it – this is the basis from which good things can happen. If we can make it here, then it will grow everywhere. If people ask you, please say, it is very important to get this beautiful place." Thanks to his generosity and many other friends who contribute over the years to the project on March 10th, 2022, we signed the property papers, becoming the owners.
With this achievement, we aim now to find and own a DWB Center in the capital, Mexico City.