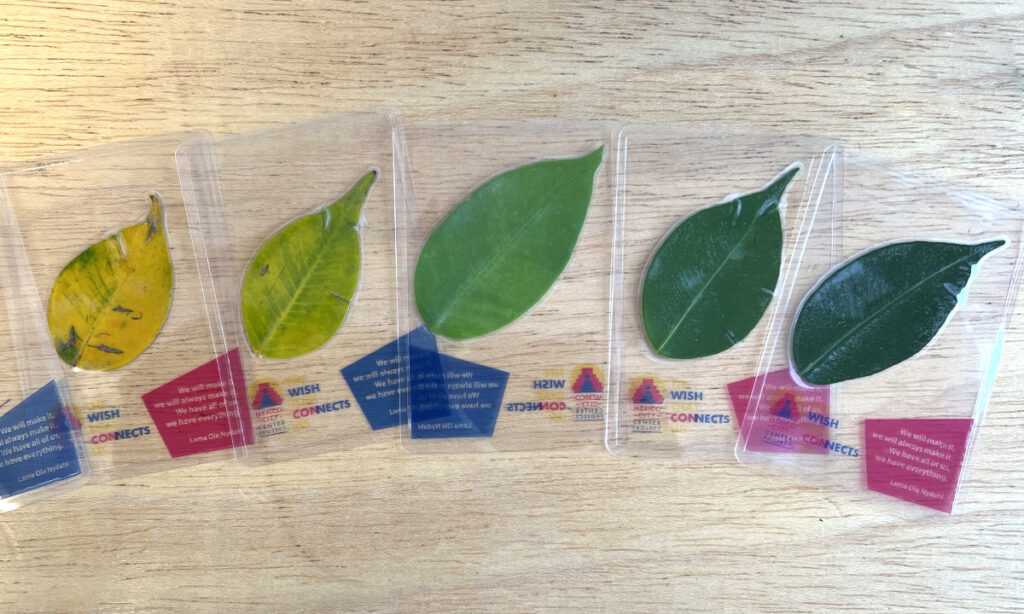 Our Gratitude Tree
We first visited the house in 2016 and immediately fell in love with the tree that stands tall and strong in this patio. In our bustling metropolis, having such a large tree in the center of our living space is extraordinary and truly a luxury. Its essence, green leaves, and organic textures starkly contrast with the urban landscape and create an almost magical atmosphere.
This tree has accompanied our growth and development for 6 wonderful years. It has sheltered incredible teachers and has been a beautiful setting for lectures, meals, and even concerts!
At our last vision meeting, we confirmed the trees importance to the Sangha. That day we played a game to imagine the ideal center and draw it. Our tree appeared in every drawing!
What inspires us the most is in October 2018 during our Lama's last visit to Mexico City Center, he mentioned it too! He said:
"It's unbelievable to be here again, to see what you are doing, to see your bright faces… And then looking outside and seeing this tree which now go up instead of going to the sides, giving you lots of chances for sitting under it, and enjoy it in every way. And the whole basic feeling, of you all, what you are doing, what you've been busy with, it's growth, it's really growth, not just a growth in numbers or anything like that, it's a growth of people who find something that's important and work with it. They are getting values they can trust. They are finding solutions that they can also share with their friends, and everybody can grow, everybody can have benefit."
We want to share with you a small but meaningful piece of our center. Here is a leaf from our beautiful tree, a symbol of our connection and our work together. Let's turn Lama Ole's wish into The Wish That Connects Us.
With Love,
Mexico City Sangha